Rime of the Frostmaiden Teaser Trailer
Series:
Rime of the Frostmaiden
Starting April 3rd, adventure is a dish best served cold.
Beneath the unyielding night sky, you stand before a towering glacier and recite an ancient rhyme, causing a crack to form in the great wall of ice. Beyond this yawning fissure, the Caves of Hunger await. And past this icy dungeon is a secret so old and terrifying that few dare speak of it. The mad wizards of the Arcane Brotherhood long to possess that which the god of winter's wrath has so coldly preserved—as do you! What fantastic secrets and treasures are entombed in the sunless heart of the glacier, and what will their discovery mean for the denizens of Icewind Dale? Can you save Ten-Towns from the Frostmaiden's everlasting night?
We have a YouTube channel with a collection of videos just like this one! Why not click below to Subscribe?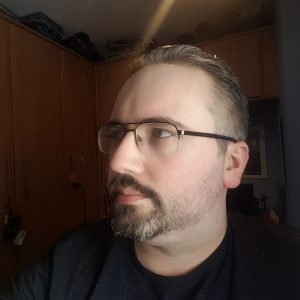 JohnFBF
John is one of the founding members of Final Boss Fight and was the original Tech Ninja. He now oversees a lot of the production of videos and podcasts for the site and is a constant voice in both of them.