About 6 months ago I started a new job in Bishop's Stortford, which is about 15-20 minutes drive down the M11 motorway from where I live. On the way home from work this week, I spotted a couple of trucks with logos that made me reach for my camera phone to snap for the history books.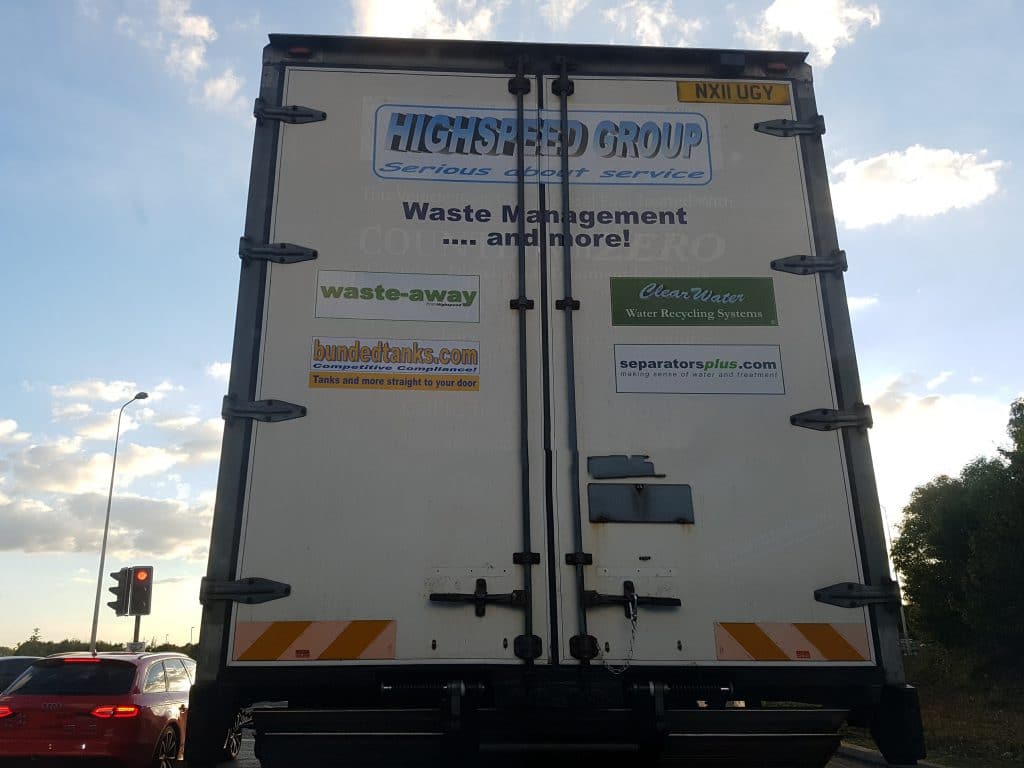 The High Speed Group appears to not only be using someone else's truck, judging by the clean patches where someone else's stickers have been removed. Their logo is also Wordart from the 90s… with a subheading of Comic Sans…
Then, with the camera still in my hand, I spotted the Sitra Van… which had a familiar looking cartoon character.