We're pleased to announce that Final Boss Fight will be at MCM Comic Con in London from 28th – 30th October!
Come and see us in the Vidfest UK area.  You'll be able to meet the Final Boss Fight team and chat to us about gaming, movies, comics, online streaming, whatever takes your fancy.  We'll be showing some of our Let's Play videos covering games like Grand Theft Auto Online, Dead By Daylight, Elite Dangerous and many more!  We'll also be holding giveaways – at least two each day so make sure you drop by!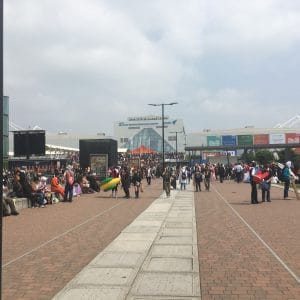 We're also holding a special Let's Play Live featuring one of the latest board games – the newly released Smash Up from Alderac Entertainment.  We're looking to have one or two special guests for this event so keep an eye on our Twitter feed for more details.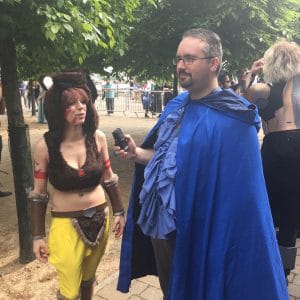 Also keep an eye out for our film crew.  We'll be interviewing cosplayers throughout the event so if you're proud of your outfit and want to show it off do stop us and say hi.
We'll keep you updated with more news as it comes.  So make sure you stop by and visit us in the Vidfest UK area at MCM Comic Con on 28th – 30th October.  Be sure to follow our Twitter and subscribe to our YouTube account as well.  We're looking forward to seeing you!