I am driving around the streets of San Francisco. On a scissor lift. Listening to Faure's Pavane. This is a game that allows me to do that. I'm sure you all know I was a big fan of the original Watch_Dogs but the sequel is better in every way. It's as though Ubisoft have taken all the feedback and addressed each point in turn, making refinements and improvements along the way. And there are plenty of them.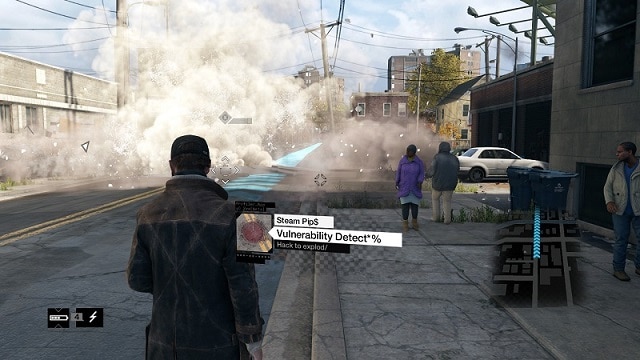 Everything about Watch_Dogs 2 is brighter – from the colours to the personalities of the main characters. Gone are the days of brooding Aidan Pearce and the mostly grey, overcast city of Chicago. Instead we have Marcus Holloway, who does the most outrageous things for laughs, including stealing a car used in a movie, rigging it up to be driven by remote control and driving it through a series of stunts around the city before crashing it in a huge fireball! And that's one of the early missions!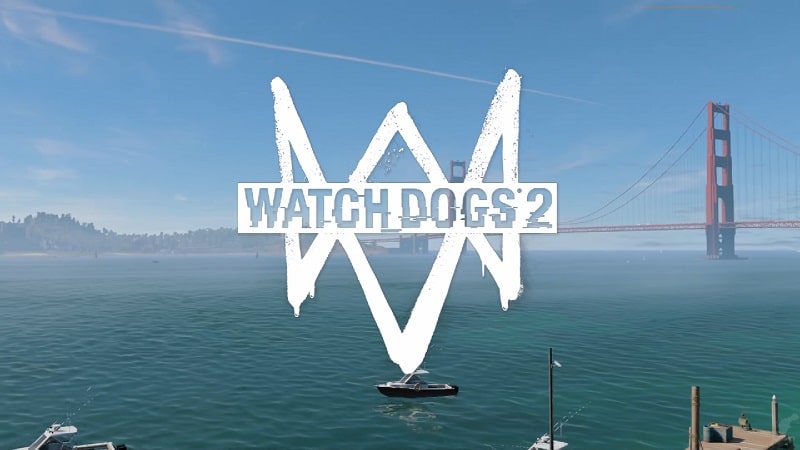 I'm not going to go into the story or gameplay in much detail here – there is plenty of information already online about it – but I will say this. I am absolutely loving this game. I love the way that there are many approaches to situations, which increase as you unlock more and more upgrades. Hostile gangs camped out in an area you want to get to? Set the police on them and watch the fireworks! Security forces guarding a computer terminal or item you need? Call a gang and tell them you've found a snitch and they'll come and clean things up for you. All without setting foot anywhere near the place!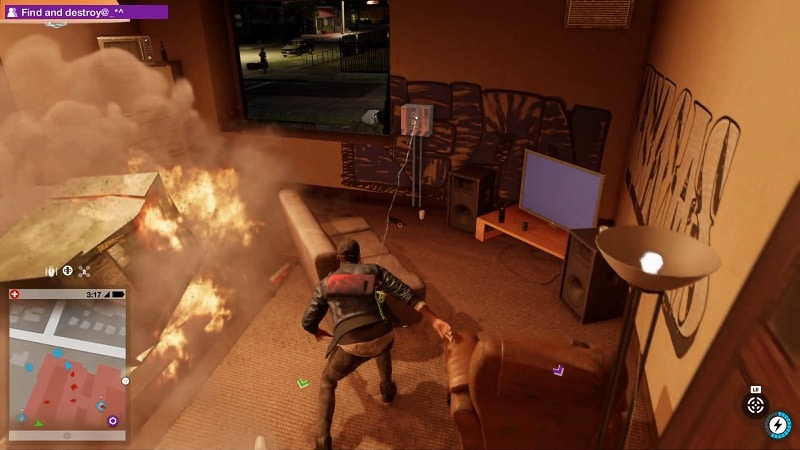 But this is Ubisoft, so of course there's more to the game than sneaking through one mission after another – there's an entire open city to explore. There are side objectives that relate to the main storyline, races, places of interest to take photos of, even people to pick up and taxi around! This is much bigger world than the Chicago of the first game, possibly even bigger than Grand Theft Auto V's Los Santos and the surrounding area! I've been playing for about twelve hours and I've still maybe only seen half of it! I've barely even touched the main missions!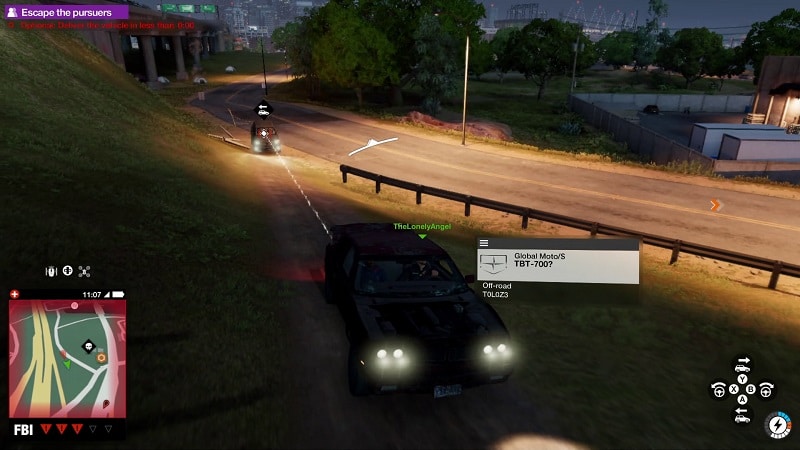 The toys you get to play with are incredible too. I'm not sure about the realism of a 3D printer that can print fully functional weapons and gadgets, but hey! Who cares about that sort of thing? Especially when it gives you possibly the two most useful items I've ever had in a game like this. There's the Jumper, which is a two-wheeled radio controlled drone, able to enter vents, sneak past enemies and hack terminals without being detected, and there's the Quadcopter, a flying drone that can provide a very useful vantage point in the sky and can also hack anything it can see.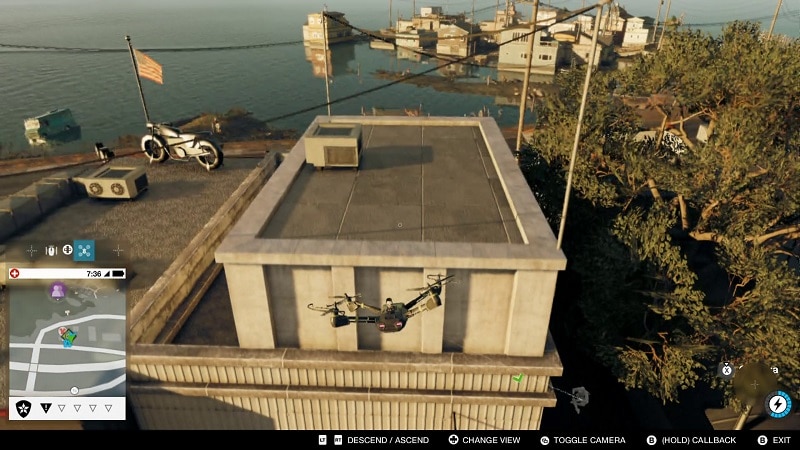 In fact, the Quadcopter is probably my favourite gadget of all. It's so versatile – it can fly over an area and scout for enemies, it can hack specific people and computers, and it can get to places you as the player character can't. This leads me on to another of my favourite parts of the game – network hacking. In the first game you used a computer to link up a circuit in the computer's memory. Here the circuit is stretched out across the buildings. My favourite one so far is an intricate system of gates and links that spread out under the Golden Gate Bridge! It was amazing.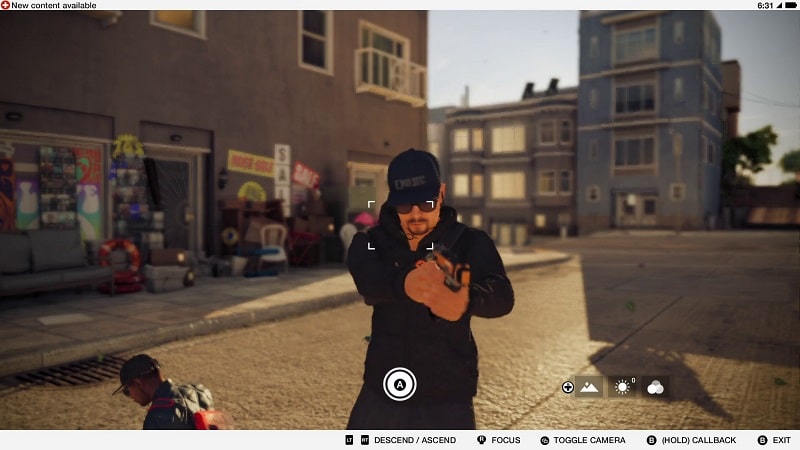 What else can I say? There's a lot of parkour-style platform puzzles, where you have to find the best way to climb up a building – no AC style wall scrambling here – which can involve hacking terminals, opening gates, operating cranes or even using the Jumper to get around narrow places. Or you can do what I did at one point and just ride around in a scissor lift to get up to a roof quickly. I think the scissor lift has become one of my go-to vehicles.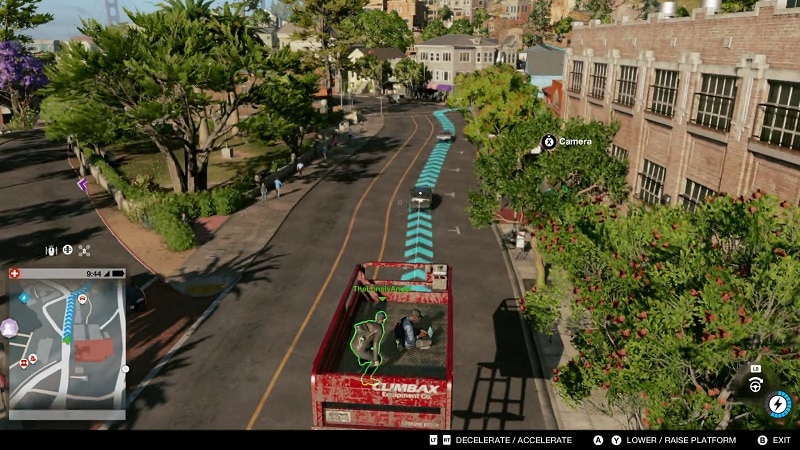 The acting is brilliant too. Each character has their own personality which really comes out. There's the main character Marcus, who enjoys what he does immensely, there's Josh, the quiet but brilliant one, and of course there's Wrench, who is out and out crazy. There's also Sitara, who acts as the leader of the group, and Horatio, who I haven't heard from much in a while. Anyway, every single person is really brought to life by their actors, and I've really enjoyed seeing their work.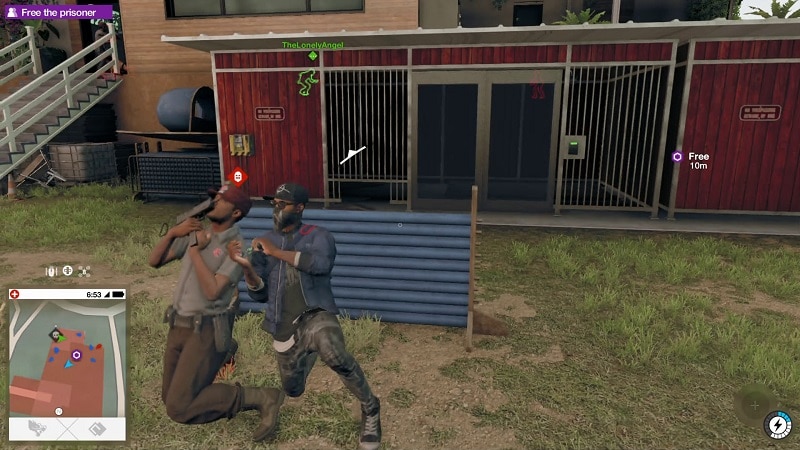 As I said I am loving Watch_Dogs 2. I've been playing for a while now and really I haven't felt the need to focus on the main storyline missions. There's just so much to see and do! I had the chance to try the multiplayer with John and again it works brilliantly. The promised seamless multiplayer has just been implemented but really I haven't felt like I've been missing anything. Being able to team up with another player – using different strengths and abilities – was great fun and I'm hoping we can do some more soon. In short then, this is a great game and really everybody should have a go at it. And hopefully everyone will.