I used to be a casual Tom Clancy fan. I read all his books up to The Bear and The Dragon, then I just stopped. Not because I stopped liking them, more like I just never got round to them. For the most part I've stayed away from Tom Clancy games – even more so now since the name has become a brand and the games don't really have much to do with his stories. However, I have heard good things about The Division, and some of my fellow FBF'ers had played the beta, so like the sheep I am I bought the game.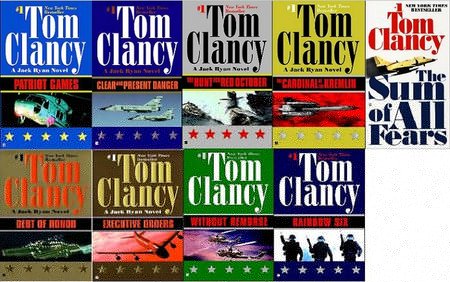 I'm not going to go too heavily into the gameplay of The Division – that has been covered in great detail in many places and videos, such as FBF's play of the beta. I want to look more at the story concepts and the city of New York itself – at least what remains of it. I believe there is a lot of potential in this game, which hopefully Ubisoft will be able to realise. There are many who would compare it to Destiny, and in some ways it's a fair point – a MMO shooter where you can play solo or in groups – but there are a lot of things that set it apart from Bungie's grand space opera.
The first thing I want to talk about is New York. I've only visited the city once – about nine years ago – and, even though I have loads of photos I couldn't really tell you much about it. Although, from what I have read and seen, Ubisoft has done a great job of recreating the city. I can imagine those players who actually live in New York will be busy exploring, seeing what has happened to all familiar landmarks, or maybe trying to find where they live or work. Say what you want about Ubisoft's gaming record, but you can't deny that they have produced some fantastic cities in their games. Pick any Assassin's Creed or even – dare I say it – Watch_dogs. The amount of research gone into recreating those places is phenominal and the results speak for themselves.
Something else I want to talk about is the back story. As we all know, the game begins after a virus has wiped out most of the human race. This virus was introduced into the population via dollar bills, hence the name "Dollar Flu". The virus had a perfect opportunity to infect people when Black Friday came around and everyone went mad spending their money. This sort of story, with the American way of life being used as a weapon against its people, is exactly the sort of thing Tom Clancy would have written about. Indeed, in at least two of his novels – Executive Orders and Rainbow Six (the book, not the game) – there is a plot to use biological weapons to reduce humanity to a fraction of its numbers. They are foiled, as you may expect, but it's easy to see this story as a possible outcome.
Aside from the main story of the struggle to cure the virus, there are lots of smaller stories played out. These mostly happen in the background but they are there if you take the time to look for them. Go along a street and you'll often see people fighting each other for a morsel of food, or picking through a corpse's belongings. You'll see abandoned bedrolls and sleeping bags. You'll see shops boarded up or looted. You'll see abandoned cars and vans. The various recordings you can pick up tell of the day to day fight for survival. Even some of the enemies of the game have touching stories. For example, some of the Looters are simply trying to get things to help their wives or children. It certainly adds an extra dimension to shooting them down. Everywhere you look you can see a story of survival happening in front of you.
However, I think my favourite element of this game has to be the player character. In the opening sequence we are told of the Division, a secret army of sleeper agents who are the last resort, who are only called into action when things get so bad there is no other way, who are able to use any and all means to restore order. The narration tells you that these agents could be neighbours, co-workers, friends, even family members. Ordinary men and women, ready to take up the call whenever it's given. It's the idea that literally anyone could be one of these operatives that is so compelling. Literally anybody can be a hero. It's like a conspiracy or a spy movie where enemy agents are hidden in the population, only here instead of working against the good of the people, these agents are the only hope there is. That, more than anything else, is what draws me to this game.
That's not to say that this is a perfect game. I'm afraid to say it is far from perfect. The long history of bugs and glitches that tend to crop up in Ubisoft games are well documented. In fact, some have said that such issues are – to use an already over-used word – iconic. The Division is no different. The biggest problem I've found so far is a tendency for my agent to end up in a corner from which, possibly due to collision issues, he is unable to move away from. This has happened a couple of times to me and the only option is to fast-travel back to the nearest safe house. Not ideal when you're in the middle of an objective. There was also a problem I came across where my gun refused to fire, although that may be due to some confusion when I had to change my batteries in the middle of a shootout. These are the sorts of things that really need to be fixed quickly.
In conclusion, I am enjoying this game. The difficulty curve is a bit steeper than what I'm used to in a few places, but it's not something I'm too concerned about right now. What is a concern is whether or not interest in this game can be maintained. I said at the start that there is a lot of potential here and there is, but there is also a danger that people will leave due to lack of content. I'm dreading the possibility of a time – maybe in a few months – where someone will mention this game and the replies are variations of "Are people still playing that?". Sadly, it happens with increasing regularity for many games from many studios, and I really hope Ubisoft can give this game the care and support it deserves.