Towards the end of last year I had a go at the beta for Star Wars Battlefront. I didn't do very much in it – just the Tatooine mission where you defend against wave after wave of Imperial attackers. I was impressed with the photorealistic graphics and sounds. Afterwards I watched videos of players taking on the Hoth assault, on both teams, and I was disappointed I hadn't tried it. Well Battlefront came up at a discount for Xbox Live Gold and I snapped it up.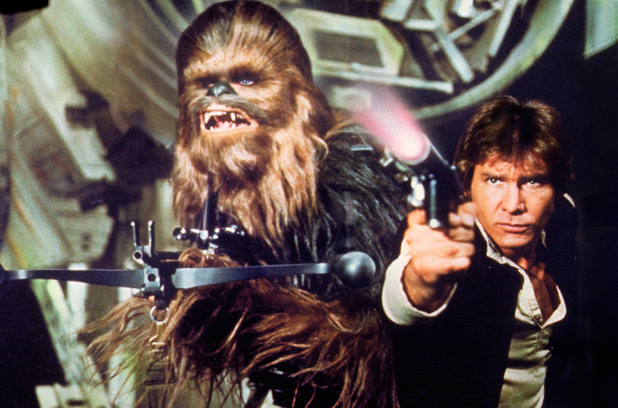 I started the game after about 85% had installed, and I was very pleasantly surprised to find the game had a playable level while the rest was loading. I was Darth Vader! I was attacking the Hoth base! I was killing Rebels left, right and centre with Force powers and my lightsabre! After installation had finished I had a brief introduction taking down Imperial probe droids and then it was off to the tutorial missions! Here are my thoughts on each one.
Mission 1: Beggar's Canyon
The first mission has me flying an X-Wing! An actual X-Wing! Okay, there's already an issue. See most games involving flight have a standardised control system – pull back on the stick to point the nose up, push forward to point down, with the option to invert. Well here the controls are already pre-inverted. It takes some getting used to and a completely unavoidable crash, but I'm soon blasting TIE Fighters and Interceptors out of the air. I'm thoroughly enjoying myself here.
Mission 2: Endor Chase
AAAAAAAAAAAAHHHHHHHHHHHHHH whyisitsofastwhyisitsofastwhywhywhy AAAAAAAAAAAAAHHHHHHHHHHH gottokeepupwiththerebelsuhohlookoutforthattree AAAAAAAHHHHHHHHHHHHH phewmissedithowcananybodydothis AAAAAAAAAAAAHHHHHHHHHHHHHHHHHHHHH okayrelaxrelaxrealxohheckth ere'sanothertree AAAAAAAAAAAAHHHHHHHHHHHHH theretheyaretheretheyareohnothey'returningthey'returning AAAAAAAAAAHHHHHHHHH anothertreepullleftpullleftpull…
Mission 3: Overpower
Now this is more like it. I'm piloting an AT-ST, protecting an AT-AT as it advances towards the Rebel base. And I am all-powerful! Ha-ha! Oh, there are Rebels there? Pew-pew! Not anymore! Some more over here? Flee before my might! Oh, you're sending A-Wings and X-Wings against me and my charge? How quaint! My homing missiles will make short work of you! Boom! It's raining Rebels! Oh you blew up that AT-AT in front of me? You did not do that! Eat laser death, Rebel scum!
Mission 4: The Dark Side
This seems familiar… I'm attacking the Rebel base on Hoth. Only this time I have the choice of playing as Darth Vader or Emperor Palpatine. Hmm… Think I'll stick with what I know. Vader it is. And the laser bolts start flying and the windpipes get crushed and the lightsabre slashes left and right. I discovered previously that blocking with your lightsabre not only deflects blaster shots, by moving the camera you can aim the deflections. Many dead rebels later and the Empire is in control! All hail the Empire!
Mission 5: Invasion
SERIOUSLY WHO THOUGHT INVERTED Y-AXIS CONTROLS WERE A GOOD IDEA? I'm flying a T-47 Airspeeder (not a Snowspeeder, no matter what the Rebel dispatcher says) against an attack force of AT-STs and this upside down control system is killing me. Literally. I destroy a few AT-STs sure, by flying into them! Finally the AT-ATs come and to beat them I have to hit them with a tow cable and fly around them a few times and… oh… that wasn't too bad actually. Now it's AT-ATs and AT-STs and you know what? I'm changing these controls around. That's much better. Now Imperial walkers are falling left and right. The Rebels have escaped to fight another day!
So, as you may have gathered, the controls take some getting used to. Apart from that, this is a very fun game. It's much-publicised lack of depth means that it's ideal for casual players to dip into from time to time. The graphics and music and sounds perfectly fit in with the Star Wars universe. It may be a bit pricey but if you can find it at a discount it is well worth having a look at, especially for Star Wars fans. Nothing much more to say except the old adage, may the Force be with you. Or the Dark Side, if that's how you roll.