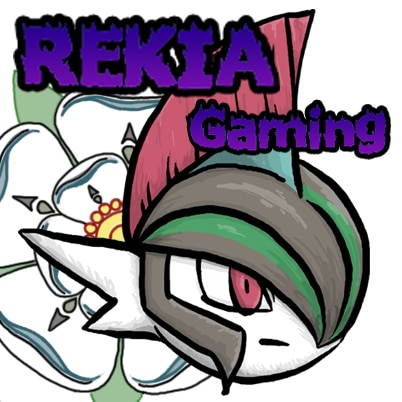 Good Day To All. Thank you for stopping by my page and taking the time to read. Allow me to introduce myself my name is Daniel, as my online persona is REKIA. By all means, call me by either name as I get both from different people. 
Gaming Life
I'm an avid Gamer who plays a variety of Genres. Usually, you'll find me playing mostly First-Person Shooters, Third Person Shooters, RPGs, MMORPG and MOBA games. I've also been told by various people who come by my streams that they love my Accent (Who knew right), I'm just your average guy from West Yorkshire, England with apparently lovely Northern Accent.
Meeting Final Boss Fight
I came across the Final Boss Fight back in 2017 at October London Comic-Con. Since then I've become apart of the FBF where I've joined them going to future Comic Con's and even been apart of their streams on Minecraft and FBF Podcasts.
My Love For Pokemon
From all the people who are involved with Final Boss Fight, we have a vast range of different talents, but if you come here looking for information on anything Pokemon related, well you've come to the right person. I have a wide range of knowledge to do with Pokemon as I've been playing the series since Generation 1 (Red, Blue & Yellow) all the way to current Generations. I'm also an avid Pokemon Nuzlocke Runner as well from Standard to Randomizers to Extreme Randomizers to Races or even strange Challenges from friends. One of my most popular Nuzlocke is Extreme Randomizers as my followers watch my Death Count rack up to the Hundreds over MANY of runs.
If you have any questions on Pokemon, Nuzlockes, etc. I'll be happy to answer and if I can't answer I can point you in the direction to find your answers.
London Comic Con/Photography
I first attended London Comic Con way back when I was in University back in 2013 (Damn I feel old) with friends. Since I was at University I borrowed a camera for the Weekend to go to London and well I took MANY of Photos, which also included meeting the Voice Actor of one of my Favourite Games Mark Meer who Voices Male Commander Shepard from Mass Effect. Well,  he took part in the Mass Effect Photoshoot which was awesome, I had such a blast doing it that I found my love for Photography. 
Since 2017 when I met the guys from FBF and many of the others who are also apart of the team, I've been attending Comic-Con alongside them doing Walk Around Photos, Been invited to Photoshoot as the Main Photography (Pokemon Meetups and Naruto Meetups) by friends or friends of friends, it's been a blast. 
I've also done Video Recording of Panels for the likes of FBF & QueenCreeps and even FBF's First LIVE DnD Session in May 2019 Comic-Con. I had so much fun running between camera's (throwing myself across the floor) that if FBF has any further LIVE DnD sessions at Comic-Con I'll be doing it all over again WITH MORE CAMERAs.
Quotes/Talents About Me (From others)
"Rekia is the world's worst ninja…" 
"Is known for his ability to belch online" 
"He is also able to sneeze two-syllable words"
Social Links
REKIAGaming is currently offline
The name's Daniel (or Rekia). Here we enjoy Pokemon Nuzlocke Challenges of any variety. Other games such as Destiny 2, Mass Effect, WoW. You can also join my Discord Server as well. Ask a Mod to join. Come join and chat to me and other viewers. I'm UK based so my time area is GMT/BST
Videos featuring Rekia Gaming