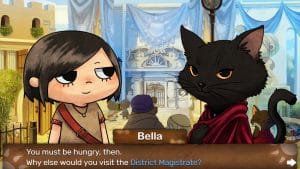 From the moment I saw the trailer for this game, I immediately fell in love with it.
Nairi: Tower is Shirin is a lovely little point-and-click and visual novel adventure that follows Nairi, a young upper-class girl finding her way back to her family.
During the introduction, Nairi is told by her talking racoon tutor to flee and never return and is smuggled out of the district of Shirin. Later on, she returns to investigate the Tower along with a friend named Rex, who is a rat. As she goes along on her adventure, she discovers a world of magic that she has more involvement in than she thought.
I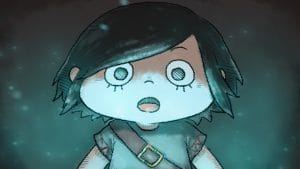 'm a sucker for puzzle games, and this game did not disappoint. The player navigates through the game by completing puzzles, collecting and combining objects together and collecting coins to advance.
The art style is what had me sold when I saw the trailer. It is cute and not overly complex. It has some nice colours as well. My favourite part about the art style was how when navigating through the game or interacting with other characters, there was some animation. That made the game feel more alive for me.
The soundtrack was melodic. Simple, sweet and perfectly matching the atmosphere of the game. After I was finished playing the game, I was occasionally humming some of the tunes.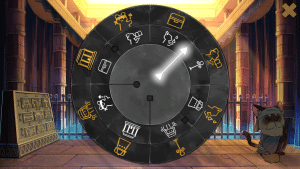 The only criticism I have about the game was that there were times where navigating through certain areas got a bit difficult. Eventually, I was able to make it through though.
With a nice storyline, art style, soundtrack and gameplay, Nairi: Tower of Shirin is definitely worth a looking at if you enjoy puzzle games and visual novels.