Recently, John and I had the opportunity to go to the PC Gamer Weekender. We had initially not planned of going as John wanted to spend time reading about Horadric Cube on https://www.yesgamers.com/info/diablo-2-horadric-cube/, as he just began playing my favourite game Diablo ll. Thankfully he changed his mind after I spent all afternoon convincing him to come. We went to this event last year and we had a good time playing some new, up-and-coming games, some of which were still in development at the time and seeking to raise their awareness. Last year the event had been held at the Old Brewery in East London. This year it was at Kensington Olympia. There were a few changes – whereas last year there were two floors, one for hardware and one for games, this year there was only one – much larger – floor and the emphasis was more on games with only a few hardware and merch stores.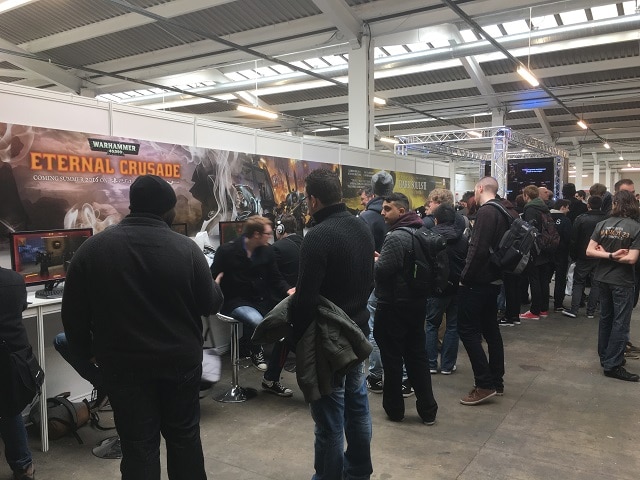 There were a couple of games I wanted to see, and long time readers will not be surprised to learn that the games in question were Halo Wars 2 and Dawn of War III. I started with Halo Wars 2. Specifically the new Blitz mode. This was a fast-paced RTS area control game, very similar in style to something like Overwatch (only from the top rather than first person) or possibly even Dota 2 or League of Legends (which I've never actually played and never intend to!). Instead of base and resource management the game is driven by cards which can be played from your hand to place units and vehicles on to the battlefield – as long as your energy is high enough. The armies you create this way can then be used to attack the opponent and defend the control areas. It was very enjoyable and a nice quick way to get some instant action gaming.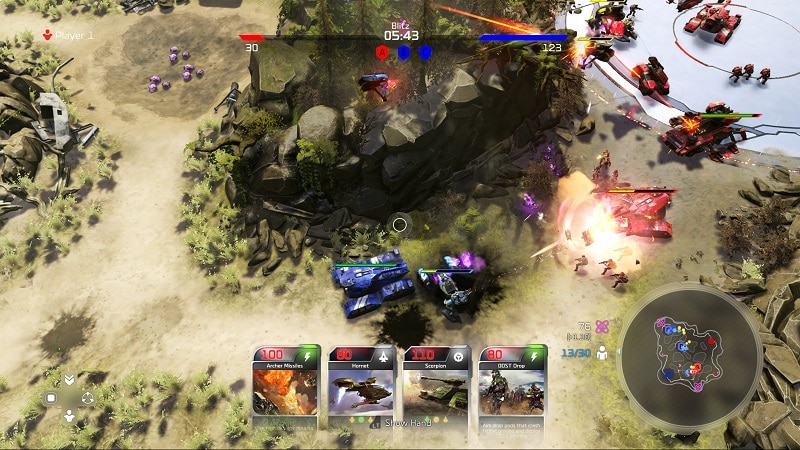 I attended a talk given by one of the developers of the game about how they designed and developed the Blitz mode. It was very interesting to hear about the different ideas they had – for example building an army before a match based on points values, very similar to games like Warhammer 40K, and how through testing and feedback this evolved into capture points with buffs and abilities and finally gave rise to the card system, which meant everyone could be on a level playing field and would be able to plan and counter strategies as required. It was enough to convince me to buy the game – for Xbox One, I doubt my laptop could run it – and it was certainly a great insight into how a project like this goes from initial idea to completion.
After the talk had finished John and I wandered the floor looking for games to catch our interest. We briefly sat down at Endless Space 2, a 4X space strategy game which reminded me a lot of Galactic Civilisations. However, I have trouble getting into these types of games so after an ill-fated attempt to take down a mercenary ship to complete a quest – that ship handily destroyed my fleet of three woefully inadequate ships – I looked over at John's screen to see he was having about as much success. I believe his exact words were "I don't know what I just did but it looked cool!".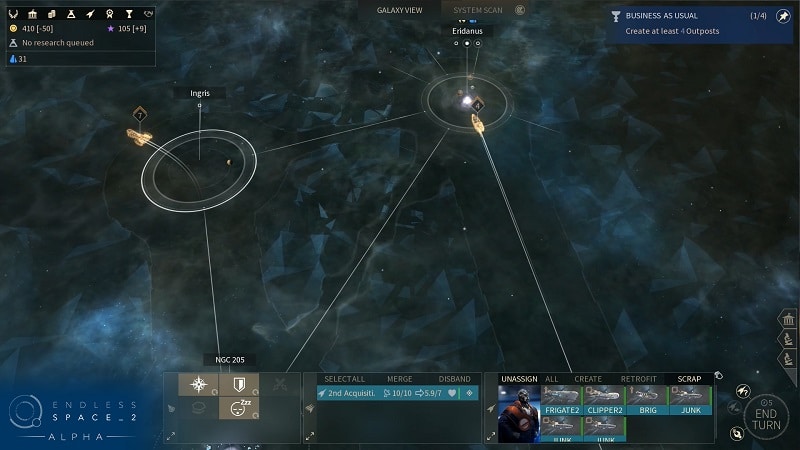 Behind the Endless Space 2 machines was a bank of Sonic Mania machines. This was something that John was really eager to try out, as he is a massive Sonic fan. I had a go myself and the whole thing was practically a blur. I don't know if it's because I prefer games where I can set my own pace or that I've never been that good at Sonic games, but I found that I couldn't keep up with what was happening on the screen. John of course was in his element. He said afterwards that Sonic Mania was "More of the same, and that's exactly what I want from Sonic". So he was happy at least. He was even happier when he got compliments about his hat and goggles.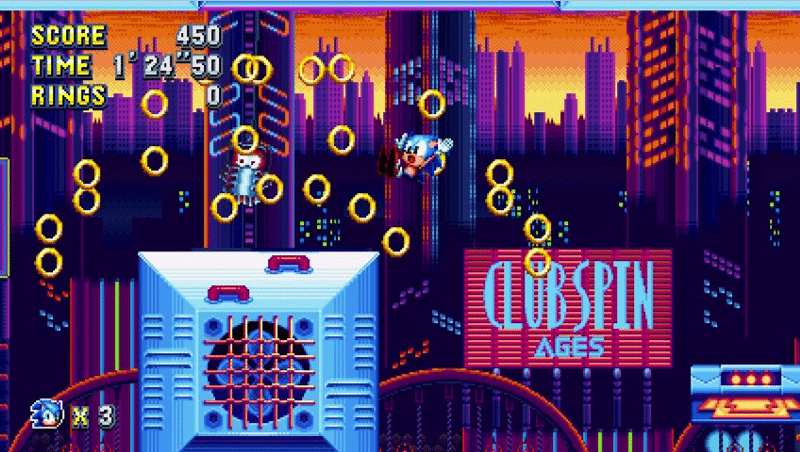 Shortly after this we came to the highlight of the event, at least for me. Last year I found an adventure game on Steam that I pretty much bought straight away. The Adventures of Bertram Fiddle was a fun story set in an exaggerated version of Victorian London, pitting the intrepid Bertram Fiddle against the evil Geoff the Murderer – I think you can see why it appealed to me. Anyway, not only was the second episode of Bertram Fiddle there, but the main writer was also there! I had a good chat with him about the game and about how much I had loved it, and I think he appreciated meeting a fan. It was great meeting him and I'm now excited to play the next episode of Bertram Fiddle, so look out for coverage of that at a later date.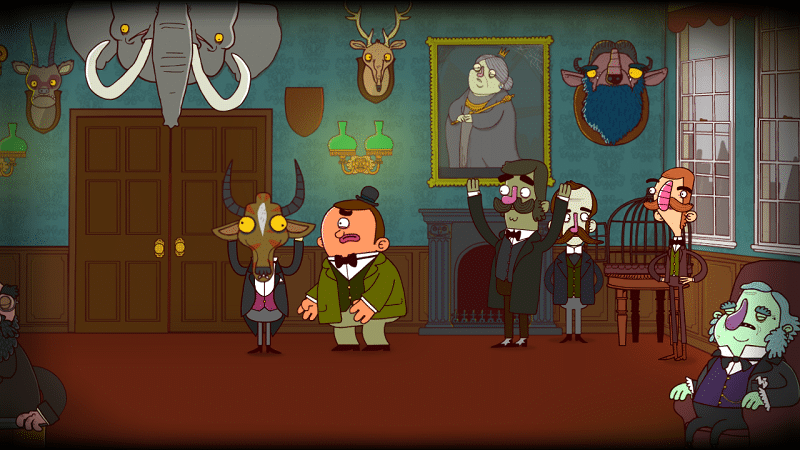 John and I then went to the tabletop gaming area. We'd been eyeing this area for a while, waiting to see if any board game demonstrations were available, and we were rewarded with a game of Ticket to Ride: Europe. Now I've never actually played Ticket to Ride before, at least beyond a tutorial in the iOS app, but I found it easy to get into and the extra rules introduced in the Europe edition – being able to place stations so you can "piggyback" another player's line, really made it interesting. I wasn't able to finish the game as another panel I was eager to see was about to start. Namely Dawn of War III.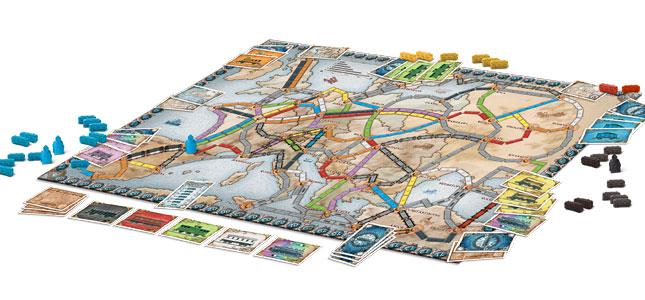 As you know, I'm a huge fan of Warhammer 40,000 and I was eager to see Dawn of War III in action. I wanted to hear some insights into how the game was developed and how the different factions were designed. Instead the presentation was more focused on the recently unveiled Ork faction and their abilities, with a video of the Orks in battle which really distracted from what was being said. The fact that the video was on a loop didn't help and it felt to me like the presenters were trying to come up with things to talk about about the Orks and trying to keep up with what was on screen. I didn't stay for the Q&A session. Instead I tried it out for myself. It didn't go well.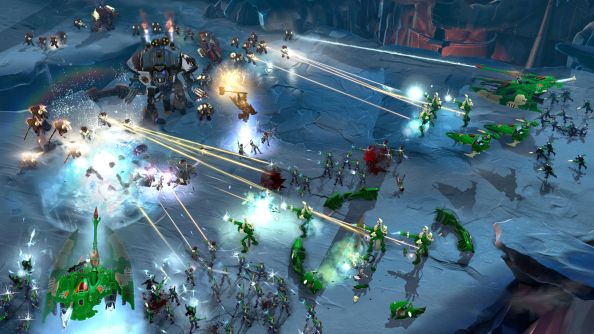 After this we decided it was time to leave. What we saw had been good but we both felt that the event this year suffered from being on one single floor. Hopefully PC Gamer will continue to improve things over the next twelve months and next year's Weekender will be an even better event. Still, there were some good things we took away from it – Halo Wars 2, along with insight into how it was developed, and of course meeting a game developer and being able to tell him how much I enjoyed his game. We'll definitely be going back next year.