This article was first published in September 2011 and was the first Gamer's Quest article I ever wrote for Final Boss Fight
First of all I have a confession to make. I am not the world's best gamer. I would be the first to admit this. Numbers in games do not interest me that much. I don't really care if armour A is better than armour B because it adds +1 to my spirit stat at the cost of -2 to my intelligence. When I play first-person shooters online I'm normally the first one to be shot to ribbons.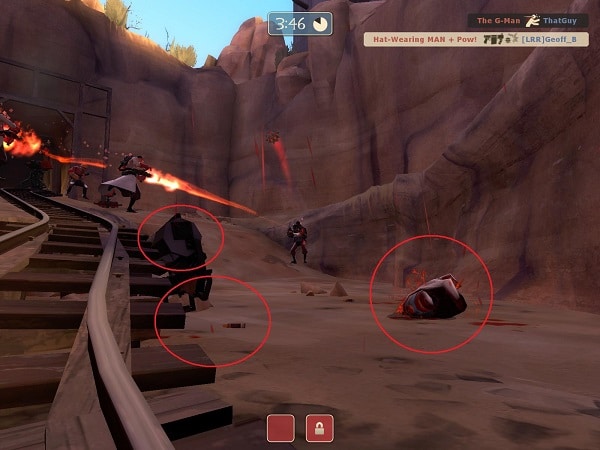 I do, however, love games. I love action games, role playing games, even point-and-click adventure games. "Why?" I hear you ask. The answer is simple. There is something about games that speaks to me. Whether the game has a story that draws me in, characters I can connect to, puzzles that are challenging yet intriguing, or if it's just plain fun, I can usually find some aspect I can enjoy. Sometimes though I want to forget about the story, the quests, even the characters and just take in the world of the game. And one of the best games of recent years that allows me to do this is Fallout 3.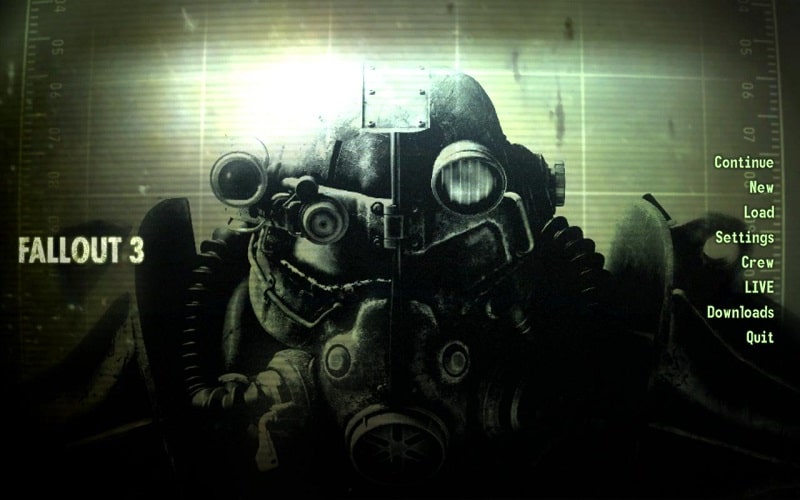 Unless you've been living under a stone for the past few years you will no doubt have heard of Fallout 3. The successor to one of the greatest role playing games of the nineties, Fallout 3 was released on October 28th 2008 to great critical acclaim, consistently gaining review scores of over 90%. You, as the player, emerge from your protective underground vault to a world changed forever in the aftermath of nuclear war. It is into this world you must go and survive.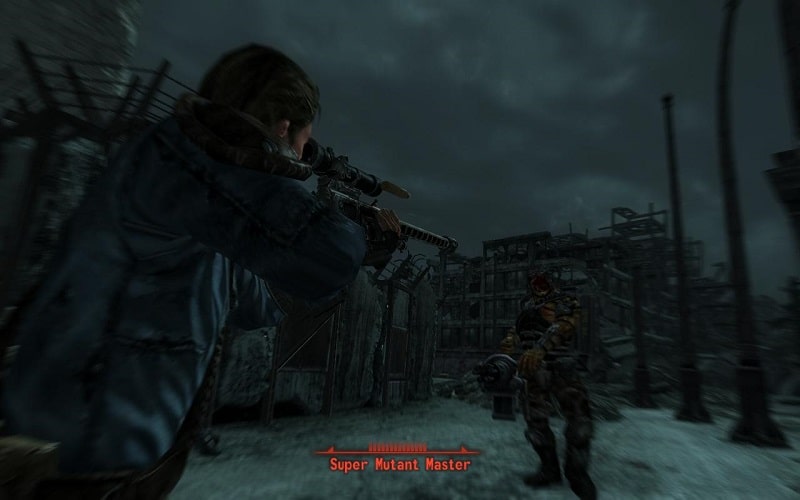 If that sounds like a simplistic explanation of the game then that's because it is. Deliberately so. While the plot of the game involves you searching for your lost father, for me the story of the game is the story of the world and the people living in it. From the moment the wooden door opens onto the ravaged wasteland your senses are assaulted (literally as the post-nuclear sun blinds you for a few seconds) by a world with as much depth and breadth as the one we live in.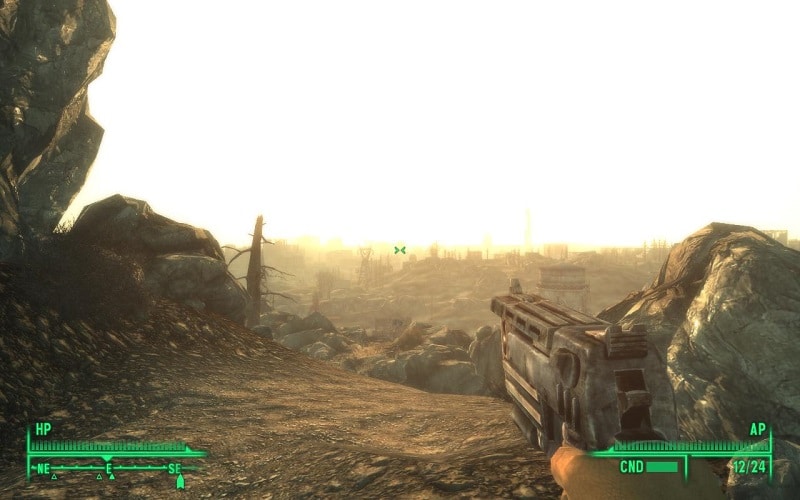 And yet the first glimpse of the world that you see from that door, with all it's beauty, is only a taste of what's in store for you. I have played through the game twice so far. The first time I was concerned with the story of the child searching for his (or her) father and where that would lead me. The second I wanted to see the world and everything it could offer me.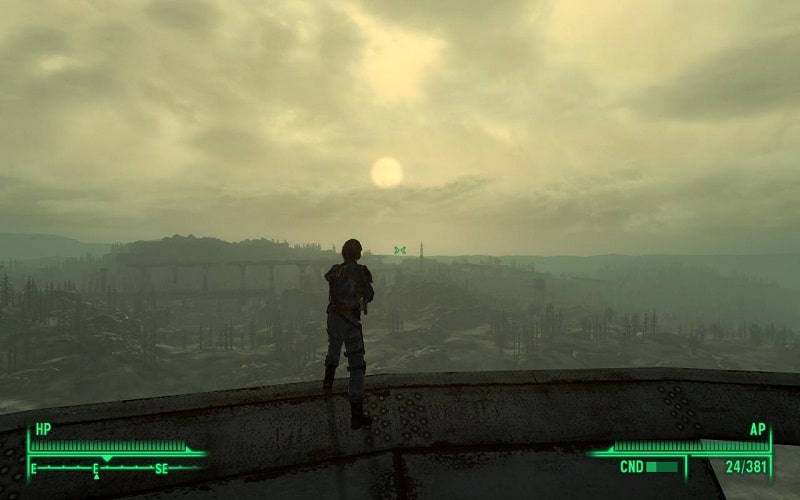 I wandered from place to place. Everywhere I went there was always something new to see. Whether it was a diner used as a raider headquarters, a radio tower broadcasting a long forgotten signal, or walking down what remained of the streets of Washington DC, I was guaranteed to see something I'd never seen before. Even if I'd been to a place many times I knew there would be something different next time.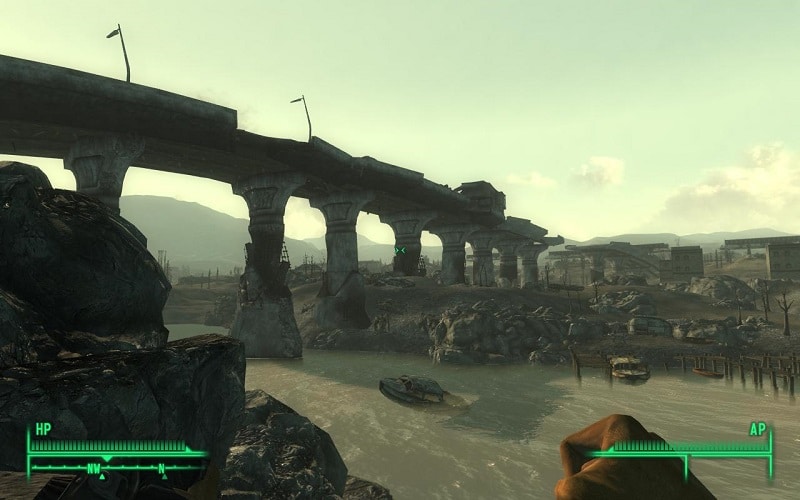 And that's why I love this game so much. The experience of being in this world. Even if I was playing to a guide, the same guide that others would be playing to, I would never have the same experience they would have and likewise they would never have the same experience as me. Most games let you know when you've seen everything they have to offer, usually through means of a completion counter. Fallout 3 has none. I believe this is because it is impossible to ever see everything this game has to offer. Every mountain, every plain, every road, every street, every building, even every sunset and sunrise is totally unique and can be enjoyed as if for the very first time.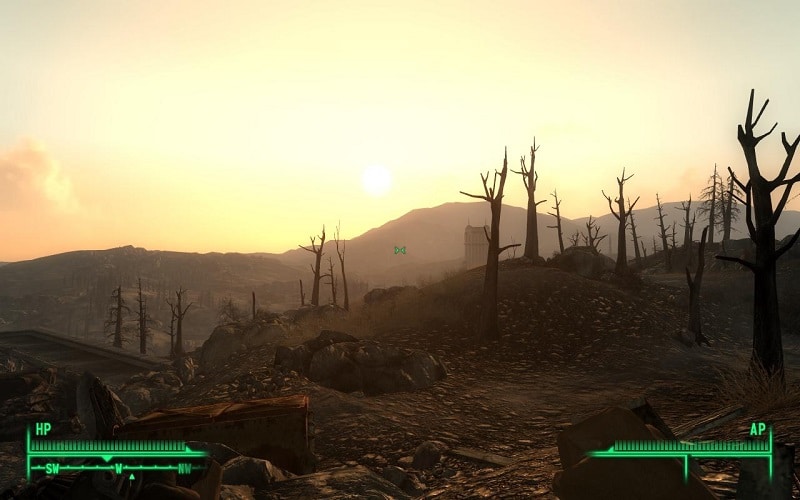 So next time you're grinding through a game, trying to get to the next level or get that new weapon or even working on that quest, don't forget to occasionally sit back and just enjoy the world you're playing in. You never know what you might find.