Discworld – A New Chapter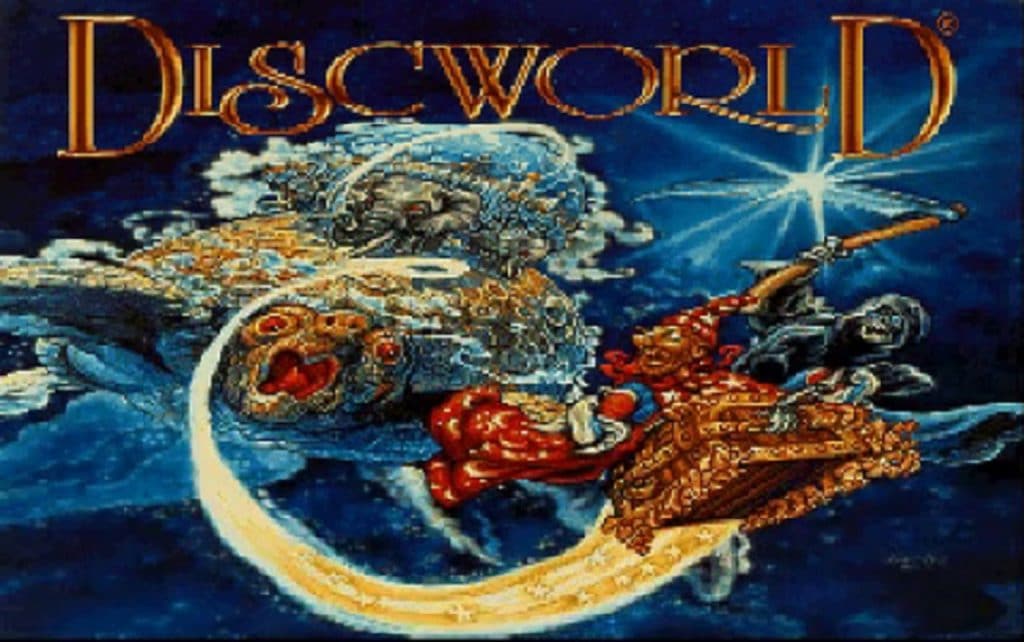 I've been a fan of the Discworld novels, written by the late Terry Pratchett, for about twenty years now. The wizards, witches, city watchmen and other characters from the fantasy world are like old friends to me and the lands of the Discworld – particularly the main city of Ankh-Morpork are as familiar to me as my own home city of London. But it wasn't always like that. My first exposure to Mr Pratchett's work was the TV series Truckers, based on the book of the same name. I read the three books – Truckers, Diggers and Wings – but had no real interest in the Discworld series itself.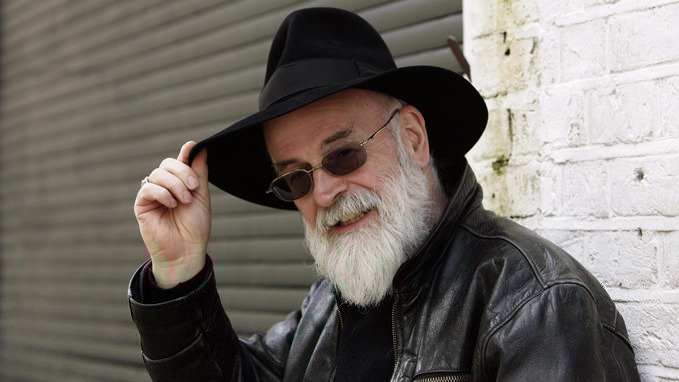 Then a schoolfriend lent me the game based on Discworld – appropriately enough called "Discworld". It was on fifteen 3 1/4 inch floppy disks – showing my age a bit there. The game itself was released in 1995, by which point the series was fully established. This was to be my gateway into the magical world of the series, and accordingly served as a perfect introduction to the characters and places. I recently managed to obtain it – in a form that can run on modern machines – and I eagerly began playing, hoping that it would hold up after so many years.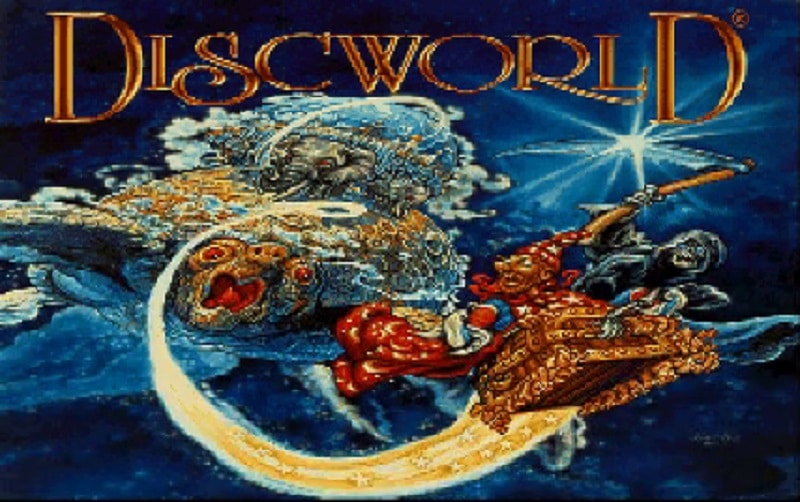 The game is a point-and-click adventure, in which you take the role of possibly the first hero of the books – even though he would not call himself that – a wizard by the name of Rincewind. He, along with his faithful companion the Luggage, has to save Ankh-Morpork, and by extension the Discworld itself, from a dragon summoned to take over the city. The Pratchett aficionados among you will immediately notice that this is loosely based on the plot to Guards! Guards!, but with a number of changes to make it suitable for a game.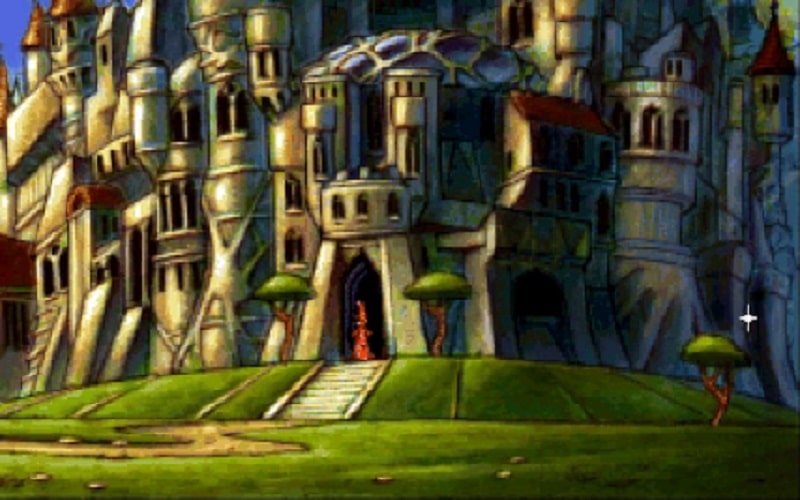 Looking back at the game, I think I can appreciate it more now after reading (nearly) all the books and the tie-ins. For example, locations that are just called "Street" and "Square" are in fact the major locations the Plaza of Broken Moons and the Street of Cunning Artificers. The map of Ankh-Morpork itself is pretty much identical to the official maps of the city – which makes sense because said map was originally published two years before the game – and a large number of the characters are present in some form, from Archchancellor Ridcully and the Faculty to Corporal Nobbs and Carrot of the watch. At the time I had no idea who these people were but now it's almost like a school reunion.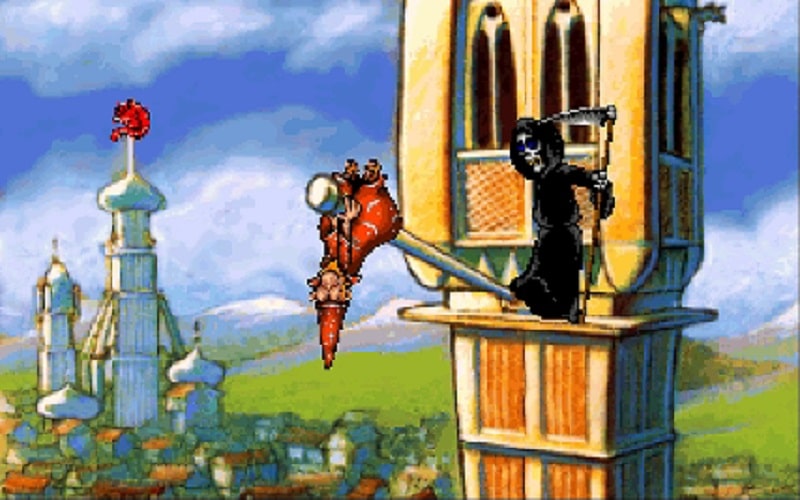 One thing I especially like is how the game assumes no prior knowledge of the world it's set in. As I said, I had not read any of the books before this game, but I learned very quickly. It's a bit jarring now, but Rincewind acts as the player's substitute in that he asks people about things he should really know, such as who CMOT Dibbler is, or what the Luggage is and why it's following him around, or even why the University Librarian is a mon…ape. A short presentation appears for a few characters, given by a man with glasses who I now know as Twoflower. It's obviously not as detailed as the books, but it served as an excellent primer, and when I finally came to read the books I felt like I at least knew something of what was going on.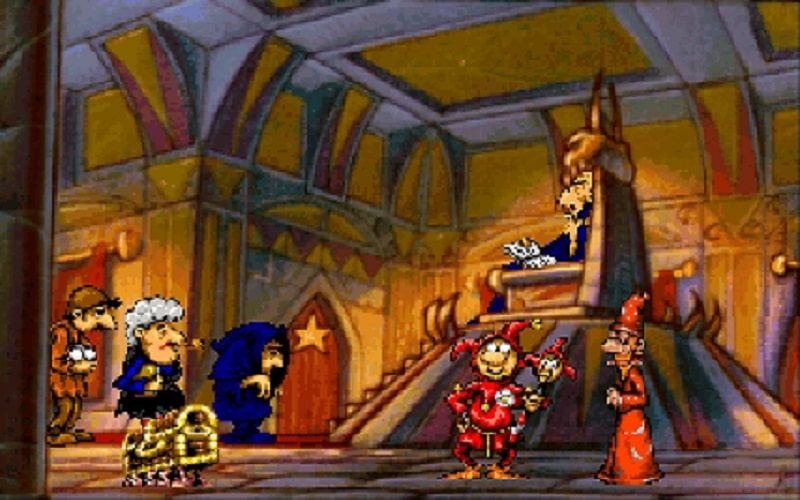 The game itself holds up incredibly well, especially with respect to the graphics and voice acting. Sure, it hasn't got modern 3D graphics but it still looks as charming as it did all those years ago. The cast brings together a wide array of British comedic talent – Jon Pertwee, Kate Robbins, Tony Robinson, with Rincewind himself voiced by Eric Idle. Every voice fits every character perfectly, and even the performances given by the same actors for different characters sound unique to them. I'm trying to go through and hear every line of dialogue, and what I've heard so far has been incredible.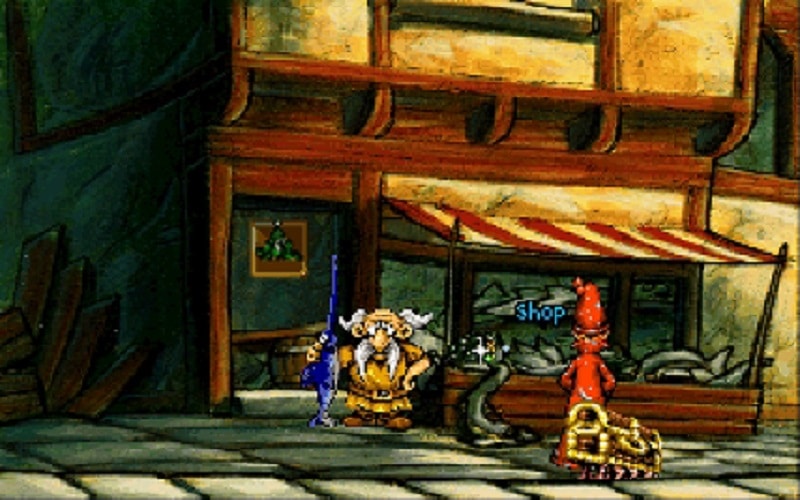 One thing I have forgotten is the actual game itself. It is a point-and-click game, which means it is almost exclusively made up of item puzzles. And I've forgotten about 90% of them. I can remember bits of it – final parts of quest chains, general recollections about what I have to do – but when it comes to specifics it's almost like I'm playing it for the first time. Memories are coming back as I progress though, so hopefully it won't be a complete disaster for me.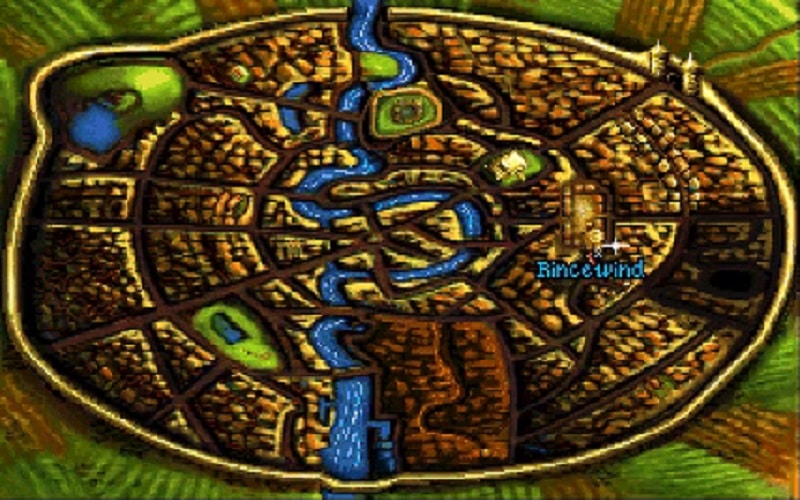 I'm glad I found this game again, and it's started me on a bit of a Discworld nostalgia trip. In fact, I'm planning to do a Let's Play of it for the Final Boss Fight YouTube channel, so keep an eye on that. If you're a fan of Terry Pratchett's Discworld or you're curious about it, then I can't recommend this enough. You should be able to find it without too much trouble. As for me, I think I'm going to spend a lot of time in this world – after all, there's Discworld II and Discworld Noir to come as well.
#gnuterrypratchett