Lego Star Wars – Rock Solid Foundations
A long time ago in a galaxy far far away – okay, Beaconsfield in England – a company called TT Games Publishing looked at the Lego Star Wars building sets and thought it would be an awesome idea to turn them into a video game. Working with Travellers Tales, they turned their dream into reality and on March 29th 2005 Lego Star Wars: The Video Game was released into the world. It was the first in what was to be a very successful series of games based on Lego sets.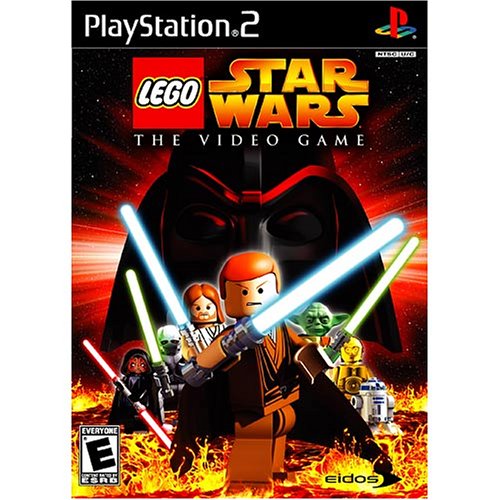 They followed it up the very next year with Lego Star Wars II: The Original Trilogy and in 2007 released both games as a complete package called Lego Star Wars: The Complete Saga. I owned both Lego Star Wars and Lego Star Wars II on the PlayStation 2 and they remain among my favourite PS2 games to this day. I bought the Complete Saga on Steam a long time ago and recently decided to see how it holds up against the more modern Lego entries.
As I said I owned the original games, and it's interesting to see how the series has grown as a whole. For one thing, mechanics we now take for granted in the Lego games didn't exist in the original. For example, there was no way to build things. If there was a pile of bricks lying around, the only way to build it was to use a Jedi character's force ability. Building came in with Lego Star Wars II and it's been a staple of the games ever since.
Vehicles weren't present in the first game either outside special levels, again being introduced in the second game. Actually, the second game introduced a lot of new mechanics, some of which caught on (like the building element) and others didn't. A couple of examples: You had to get 100% stud completion twice on each level – once on story and once on free play. There were also extra challenge levels where you had to defeat hundreds of enemies within a set time, either using a character or a vehicle. These didn't work as well and they haven't been seen in a Lego game since.
The Complete Saga updated the first game with elements of the second, most notably building and vehicles, and reworked some parts to use characters from the second game, meaning that doors and puzzles you could do with characters from the first game had to wait until you unlocked the new characters from the second. It helps to make the two games into a more coherent package. Again, some new elements have been added. A couple of levels cut from the first game make a reappearance, and the original podracing level, having been reworked to make it easier, is in there as a bonus level.
Actually there one gameplay mechanic in the first game that made a real impression on me and sadly has not been seen since. The final Revenge of the Sith level has Obi-Wan and Anakin in their epic battle, however for most of the level they are working together to solve puzzles and overcome obstacles. The final part of that level is a boss fight. In this case the boss is the other player. For the first and only time in the series the two players fight against each other. The outcome is the same of course but it struck me as being a really clever way to resolve the story and the level. The Complete Saga not only has this but it also has a two player duel mode where players can choose characters and have them fight each other. Again this is something I would have liked to see in later games.
This is also from a time before voiced characters. Prior to Lego Batman 2 (where voices first came in) characters had to convey the story through facial expressions and body language. This led to some funny situations. The famous scene between Darth Vader and Luke Skywalker in Empire Strikes Back is one example that springs to mind. There are also some character quirks that are played up. Obi-Wan is constantly tripping over himself in the first part of the game while Qui-Gonn looks on with his face in his hands.
Does Lego Star Wars: The Complete Saga hold up against the likes of Lego Marvel Superheroes or Lego Batman 2? You can certainly see things that were improved over time and some things that were removed completely. As a piece of history it certainly has value, showing where the Lego series came from but, unless you're a Star Wars fan, it may be a bit too simplistic, especially when compared to the sheer wealth of things to do in the later games. It still has a few memorable moments though.