Darkside Detective: A Fumble in the Dark
Playing:
Darkside Detective
Starting:
April 26, 2021 - 7:00pm
Delouse your room with sage and pack up your travel-sized ouija board, it's time to re-enter Twin Lakes – America's 34th most haunted city… Rhibles returns with 6 more chilling mysteries.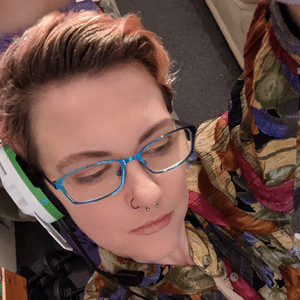 Rhibles
Hey! I'm a Rhibles! I'm a lover of rats, Pansexual and LGBTQ+ Ally. I mostly stream Point & Click adventure games, Visual Novels or Dating Sims (essentially anything that's story driven). Come join me for random existential games or just moon logic adventure games.